Last week was my first time linking up with
My So-Called Chaos
and
High-Heeled Love
in there weekly share the love round up. I really enjoyed it and said I was going to start doing this weekly. So here I am with the posts I really enjoyed this week. It's hard to just pick a few because there are a lot more I really liked but these are the 5 I picked this week.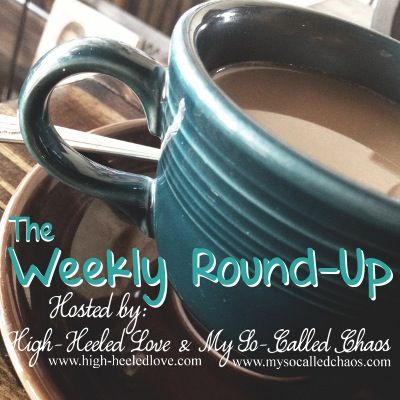 -
Sal from
Little girl, big thoughts
wrote a post this week about how to make your own nude lipstick/lipgloss. It was perfect, especially for me since the only color lipstick I will wear is nude. It's such a great how-to, tutorial. I tried it right after and loved it!
- Elle from
Miss Nail Polish
is one of the other participants in the ABC Nail Challenge and I absolutely loved her nails this week. If those were my nails I probably wouldn't be able to stop staring at them all day.
- This is another nail post but I had to add it because it was one of my favorites. Ange from
Hairspray and High Heels
is awesome at nail art . She shared a post on 20 of her easy DIY nail art & tutorials.
- Brittany from
Brittany's Secret
wrote a really good review on Nars Lugana Bronzer. I trust Brittany's opinion so she just saved me from wasting my money on a product I was going to buy eventually. Thank you Brittany!!
- I can always count on Silvia at
GlitzGlamBudget
to let me know about new products and sales. I never tried blush by elf but after reading her post I'm definitely going to. These $3 blushes look so pretty! Take a look :)